Botanical Resources of Australia
Challenge
When processing pyrethrum, Botanical Resources of Australia (BRA) ends up with a byproduct called marc. It needs to be separated from the pyrethrum and disposed of properly. Previously, it was trucked away and used by farmers as compost. Plus, the facilities that extract the pyrethrins from the pyrethrum flowers run on high emission coal fired boilers. They are not very energy efficient and produce high levels of carbon emissions.
Solution
BRA solved both problems by teaming up with biofuel specialists to turn the leftover marc into biofuel briquettes that can run in furnaces designed to burn coal. These briquettes are a 100% renewable energy source that is also very energy dense. Instead of paying for coal and paying to dispose of the marc byproduct, BRA is using the biofuel briquettes to power their own furnaces and selling surplus briquettes as an additional revenue stream.
Impact
With these innovations, BRA's overall emissions were better than expected – 75% less than coal – while carbon emission are near zero. And BRA continues to push their commitment to sustainability. Water used to grow pyrethrum plants comes from sustainable sources such as captured rainwater or spring filled dams. In the extraction facility they strive for "zero waste" and are almost there. Most byproducts are used again in the next round of pyrethrin extraction.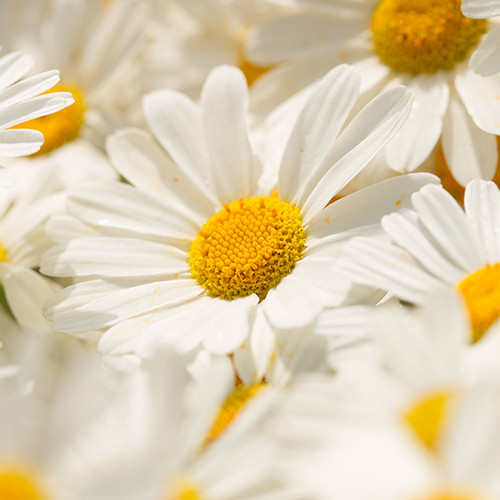 Overview
BRA's story of innovation and sustainability is one of continuous improvement with a focus on the future.
By repurposing previously unusable byproducts, BRA has created a sustainable, environmentally friendly solution that has helped them nearing the company's goal to produce all its pyrethrin products with zero carbon emissions and zero waste.
It was no small task. Like other industries, BRA previously burned fossil fuels such as coal and accumulated of marc byproduct leftover from parts of the pyrethrum plants. BRA was able to solve both problems through collaboration – by working with biofuel specialist, they were able to use these leftovers to create briquettes that could be used in traditional coal-burning furnaces. This switch led to a decrease in overall emissions, with carbon emissions near zero.
Now BRA is looking to the future. By researching in-the-field robotics such as drone crop inspections and remote sensing irrigators BRA is now looking to further preserve our natural resources while sustainably producing high-quality pyrethrins for the world.