Crop Protection for Healthy Produce
Botanical insecticides are an excellent option for large-scale farmers to ensure a healthy crop and reliable yield. Plant-based active ingredients like pyretherins and azadirachtin work together to provide immediate contact kill and long-term Insect Growth Regulator (IGR) effects.
Why choose plant-based?
Growers may be surprised to learn that effective crop protection is achievable with naturally occurring active ingredients like pyrethrins and azadirachtin. These plant-based insecticides have powerful efficacy benefits that stem from their botanical origin, most importantly as a broad-spectrum insect control option for a wide variety of plants, vegetables, fruit and nut trees. The vast majority of pyrethrum- and azadiracthin-based products are compliant with national organic technical certifications, like OMRI, NOP, Eco-Cert, among others. A combination of these botanical insecticides can provide an even more effective crop protection program for farming operations. Pyrethrins can provide quick knockdown and kill for pests currently attacking crops, while azadirachtin brings longer-term control with its ability to disrupt insect development.
Quick knockdown and kill for plant damaging insects
Can be applied to many plants, vegetables, fruit & nut trees
Compliance with national organic technical certifications (e.g. OMRI, NOP, Eco-Cert etc.)
Short pre-harvest intervals for high value crops
Flexible treatment applications with up to 10 uses per season
Broad based export friendliness (MRL mitigation)
Provides insect flushing effect, resulting in cleaner crops
Can be tank mixed with other products and is compatible with most biological programs
Anti-feedent and IGR properties to disrupt insect life cycle
Kills 100+ plant damaging pests
Aphid
Thrips
Whitefly
Leafhopper
Fruit Fly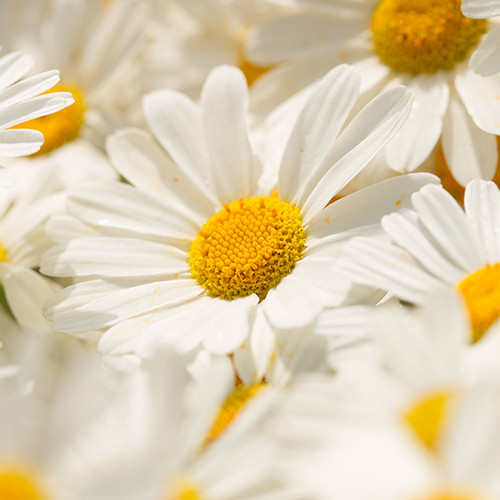 Immediate Pyrethrins Protection for Crops
Flower-based pyrethrins provide quick knockdown and kill. Because they degrade quickly in the environment, they are an ideal insecticide option for sustainable crop protection.
Pyrethrins-based products offer farmers short pre-harvest intervals and flexible treatment applications. They provide a unique flushing effect, resulting in cleaner crops.
Pyrethrins are highly versatile and can be used alone or in combination with other actives, like azadirachtin, for a highly effective natural crop protection program.
Long-term Crop Defense with Azadirachtin
Azadirachtin is an anti-feedent that shuts down insect insect-feeding receptors. It also acts as an insect growth disruptor. And these effects are long- term, meaning crops will be protected even when combating numerous insects.
Azadirachtin insecticide stunts insect development at the larval stage, impairing the growth of pests. When used in combination with pytherins, which provide quick kill, farmers get multiple modes of action to protect their crops.
Learn More
Nature's Defense Against Insects
Pyrethrum daisies are widely used in a diverse range of insect control products worldwide – including those sold by the world's leading household insecticides and environmental sciences companies.
Learn More