Insecticides for Organic Home Gardens
The home gardening industry has grown significantly in the past few years. And home gardeners are looking for natural insecticides to protect their plants. That's where the power of the flower shines.
Why choose plant-based?
Did you know that 67% of consumers consider themselves to be eco-conscious when it comes to gardening? As this shift towards more environmentally friendly products increases, the power of the flower delivers with botanically-derived active ingredients that provide broad-spectrum efficacy for both flying and crawling insects. Home gardeners get effective, quick knockdown for plant damaging insects on a wide variety of flowers, vegetables, fruit, and trees. And all delivered with a more environmentally-sustainable profile. Botanical insecticides have been trusted by farmers for years. And now these insecticides for plants are available and sized for home garden use and deliver similar results as their professional predecessors.
Quick knockdown and kill of plant damaging insects
Compliance with national organic technical programs (e.g. OMRI, NOP, Eco-Cert etc.)
Proven efficacy and EPA-registration
Can be applied to many plants, vegetables, fruit & nut trees
Fruits and vegetables can be harvested same day as application
Degrades quickly in the sunlight
Kills 100+ plant damaging pests
Aphid
Thrips
Whitefly
Leafhopper
Fruit Fly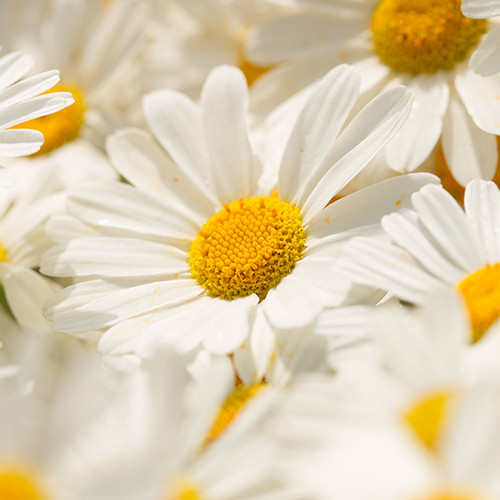 Pyrethrin Power for Home Gardens
Flower-based pyrethrins offer a natural, more environmentally sustainable profile, all without sacrificing efficacy. This effective alternative to synthetic products has been vetted and registered by the EPA. It's compliant with many organic technical certifications and is acceptable for same-day application and harvest.
Pyrethrins degrade quickly in sunlight and can be applied the same day as harvest.
Nature's Defense Against Insects
Pyrethrum daisies are widely used in a diverse range of insect control products worldwide – including those sold by the world's leading household insecticides and environmental sciences companies.
Learn More